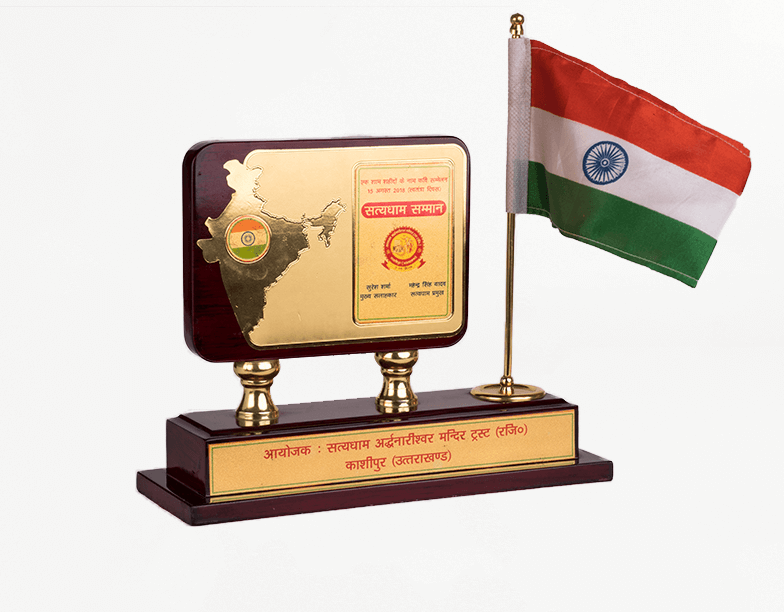 We, as humans, have a tendency to miss the departed ones or a past memory. It was to convert
this memory into an object that momentos were developed. Defined as an object that is used
to remember a person or an event or a memory, momentos are special for all of us as they have
a touch of nostalgia attached to them. They represent times that we wish to live again, times
that we wish never ended.
Being one of the most trusted trophy manufacturers in Moradabad, we provide you with a wide
range of articles, including momentos, awards, trophies and customized medals in India. We
don't simply deliver the final product to you but also take you through the entire process of
how we build memorable momentos. Our process of manufacturing a momento looks like this-
1. Meeting the client
The first meeting with the client is the one where we understand your requirements. We learn
about the event, its theme, budget, etc. and take a detailed note of all the demands.
2. Expert Advice
Then our expert designers at KN Trophies, suggest to the client the type of memento that
would suit their event and the personality of the person in whose remembrance it is being
made.
3. Designers at work
Once the type is approved by the client, our trained designers develop a 3-D model of the
momento, so that the client has a clearer idea of what his/ her momento is going to look like,
after the manufacture.
4. Craftsman at work
After the designs, colours and materials are chosen, the craftsmen start working with moulding
the material to give it the right shape and size.
5. Finishing
The last part is the finishing of the product that gives it the final look. It includes colouring on
paint booths, electroplating on EPL plants, and finally assembling all the parts to make a
memorable momento.
This finished product is then delivered to the client. With this smooth production process, our
designers and craftsmen get all the freedom to experiment with the products in the way the
client wants. But is there enough time for all these experiments? What if the client has a tight
deadline and needs the momentos soon?
We, at KN Group, ensure our clients that once they have placed the order with us, they go back
and relax. Now it is our team's responsibility to deliver the product on time and till now, they
have never disappointed any client. This is what makes us the best trophies manufacturers In
Delhi.
Let's look at how we manage to deliver so fast!
What makes our production process fast?
1. A dedicated team of craftsmen
We feel proud in claiming that our dedicated workers can successfully produce a
dummy sample for the client within hours.
2. Experienced designers
Our designers who are the experts in their field of work have years of experience, which
makes them quick decision-makers and efficient memento designers. Most of the
trophy manufacturers in Moradabad do not have this facility, which delays their
manufacturing process.
3. Multiple paint booths
Our in-house workshop with 10 paint booths installed with high-quality premium Italian
lacquer, gives a perfectly fine finish to the momentos in no time.
4. EPL Plant
Our in-house EPL plant easily electroplates 5000 to 10,000 products per day, which in
turn speeds up our production time rapidly.
This quick process makes us sell products, such as momentos and custom wood trophies online.